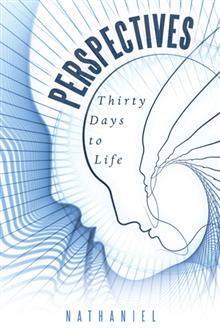 Perspectives: Thirty Days to Life
by Nathaniel
Description

It was a simple task that was given to me and it was by my choice alone that I accepted the challenge. To see the good in all things that happen I had to understand what happened and then find within it the goodness that it brought. It was a simple task as all I needed to do was control me. All that I needed to do was understand myself. I had to see the good in all things and when I saw the good I could feel comfortable with myself and those around me. If I could see the good in all things I would not need to wrestle with the control my own emotions. I thought that I would be able to complete the task without much effort. After all, it was just a simple task, yet his warning echoed in my head: He: "This will be difficult" He: "There is one small caveat. During the performance of the task, should you fail to see the good in something around you, then regardless of how many days have passed, you must restart the consecutive days in a row at zero." I will not worry on that rule; it will be a simple. Three hundred and sixteen days and forty four restarts later, I looked at my calendar and realized that thirty consecutive days in a row had passed. It was a simple task, yet it took over three hundred days to complete. Perspectives presents a discussion of the three hundred and sixteen day of my journey. It includes my reflections on the journey, the lessons that were presented, and discussions of the aftermath of that journey on changing my perspectives. As I proceed through this journey, many thoughts come and go in my head. On one such day I wrote this note at the front of this book, to save for later use: "Happiness is but an illusion, held by a thread to a wish and a dream for which the smallest mistake either intentional or by accident may break so easily; falling unfettered into the deepest hole of sorrow." I shared this note with a friend and then Rich. He thought that I might be depressed. I was working on lesson thirteen at the time and it was a very hard section to write. One night I was given an opportunity to speak with Ylliachon, the Archangel of patience, and I shared the thought above. When he heard what I had written, he patiently corrected me. "It is sorrow, pain, and suffering that are an illusion, happiness; joy and love exist always and forever."- Ylliachon
---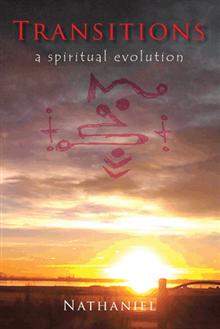 Transitions: A Spiritual Evolution
by Nathaniel
Description
The book "Transitions: A Spiritual Evolution" (published by IUniverse, 2011), from author Nathaniel, is an exploration of one man's evolution, both physical and spiritual, which reveals that anything is possible when people choose to open their hearts and minds and truly listen.
Transitions" serves many avenues, Nathaniel believes. It is about self and universal awareness, severing as the primer for those who seek a higher spiritual understanding.  Transitions sheds light on the reason bad things happen. Given that understanding the reader may find their path toward self-improvement through spiritual strength.
Transitions is an unusual and compelling account of the author's spiritual journey. It presents a simple philosophical premise, that God loves all of us, and expands on that idea as it pertains to particular events that have occurred throughout his life. Nathaniel does a good job of interweaving the chronology of events with the passages, transitions, and development of understanding that all take place linearly but are often recognized in retrospect.
Transitions is unique in its presentation as its focus is on universal understanding and the path to self -improvement All in all, it is a thoughtful, intelligent attempt to describe spirituality, something that, as he says, often defies explanation: it just is, and it is generally not understood until later. Nathaniel presents readers with a guidepost to his journey, one that should serve them as they continue along their own spiritual path.
---